BEAT MUSIC FUND ACQUIRES LEGENDARY KING STREET SOUNDS LABEL AND CATALOG OF CHOCOLATE PUMA
The deal further expands the company's dance music catalog
New York, NY – June 29, 2023 – BEAT Music Fund, the first investment company focusing on the acquisition of music rights in the dance music industry from Armada Music, today announced it has entered the acquisition of King Street Sounds and the master and publishing catalog of Chocolate Puma's René ter Horst and Gaston Steenkist. The announcement comes on the heels of BEAT's acquisitions of KMS Records' master recordings catalog and ARTY's master and publishing catalog, as the company aims to announce at least one new deal every month this year.
"It is an honor to be trusted with these legendary catalogs, and I'm confident that we will add value through our vision and expertise," said Maykel Piron, CEO of Armada Music and BEAT Music Fund. "Partnering with King Street Sounds and Chocolate Puma signifies a big step for BEAT as we look to maintain and build upon the most respected catalogs in dance music. We look forward to working with Hisa, René and Gaston to represent the legacies they hold in dance music and to the extensive opportunities these partnerships bring to BEAT, Armada and these iconic catalogs."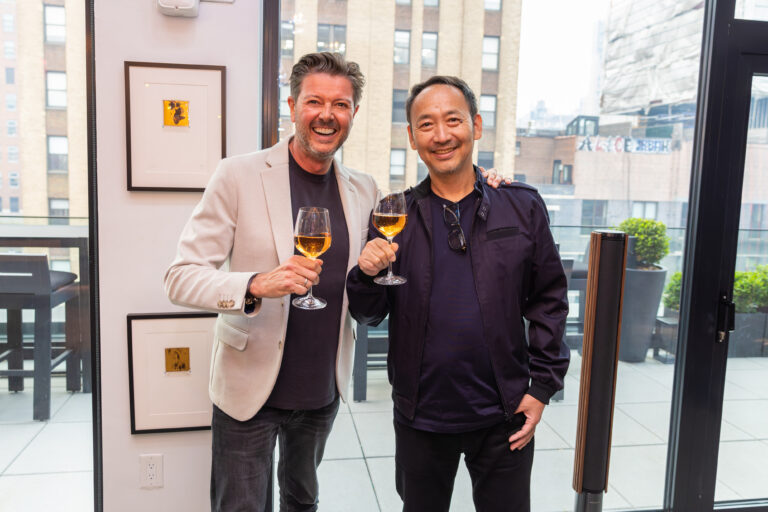 A trailblazer in the New York dance scene and the founder and sole owner of King Street Sounds, Hisa Ishioka sought to work with a company that would respect the legacy of the catalog while also aiding in its continuation. King Street Sounds represents leading artists such as Dennis Ferrer, Kerri Chandler, Louie Vega, and Blaze, among many others. The ongoing partnership grants BEAT ownership of King Street Sounds' past and present catalog of master recordings and publishing catalog, with a mission to reinvigorate the catalog by optimizing and promoting it. As the company's third and largest acquisition since launching in April 2023, the venture exemplifies BEAT's commitment to honoring and representing the greatest in dance music. King Street Sounds will continue to release new music and operate as a sub-label under Armada Music with Ishioka at the helm as an A&R consultant.
"We're thrilled about this alliance between King Street Sounds and Armada Music," said Ishioka. "For over 30 years, we've been dedicated to bringing people the best house music with passion. With this new partnership, we look forward to our continued growth and keeping this great dance music vibing and thriving. We hope that our music continues to touch people's hearts and make the world a brighter place."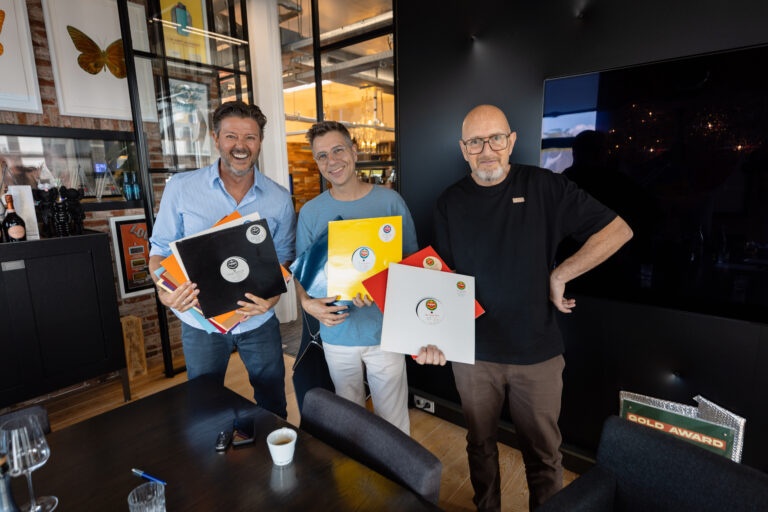 In addition to the King Street Sounds partnership, BEAT has acquired the master and publishing catalog of Chocolate Puma, the duo consisting of celebrated Dutch producers René ter Horst and Gaston Steenkist aka DJ Zki & Dobre or The Good Men. The acquisition includes the releases from 1991-2011 of René et Gaston, Klatsch, Jark Prongo, and Riva, allowing BEAT to add value to these iconic records while continuing the catalog's legacy. The catalog has seven singles that charted on the Dutch Top 50, plus UK Top #6 (I Wanna Be U), UK Top #2 (Who Do You Love Now?) and USA Dance #1 (Give It Up).
"It's clear Maykel has a real love for our music and is genuinely passionate about giving our creations the attention they deserve," added ter Horst and Steenkist. "With confidence and trust, we are placing BEAT in charge of our musical legacy. We're excited about this new chapter."
BEAT Music Fund is the world's first dance music investment company. BEAT stands for Best Ever Acquired Tracks, which seamlessly connects with the company's mission to acquire and exploit the very best of recording and music publishing catalogs from a range of dance-related genres. Its portfolio includes the master recordings catalog of KMS Records, founded by house and techno legend Kevin Saunderson, as well as ARTY. BEAT's financial partner is Pinnacle Financial Partners, whose global holdings include music, sports and entertainment ventures. For more information visit us at beatmusicfund.com.
Instagram | Listen to King Street Sounds | Listen to Chocolate Puma | BEAT Music Fund
Armada Music is the biggest independent dance music label in the world, founded in 2003 by Armin van Buuren, Maykel Piron and David Lewis (AR-MA-DA). A six-time winner of the IDMA for 'Best Global Label', Armada Music boasts the globe's biggest dance music catalog of over 40.000 tracks and a mouth-watering artist roster. Promoting dance music all over the world from its offices in Amsterdam (HQ), New York and London, Armada Music represents and cultivates the creative exploits of some of the biggest players in the electronic music game, including Armin van Buuren, ARTY, Audien, Brando, Cat Dealers, D.O.D., Ferry Corsten, Jan Blomqvist, Loud Luxury, and Tensnake. Through this star-studded dance music army, Armada Music collects over 1 billion streams per month, secures weekly airplay on the biggest nation-wide broadcasting stations (such as BBC Radio 1 and Sirius XM), and frequents the top spots of the U.S. Mediabase Dance Airplay charts. Continually bringing out the best in its artists has led to various high-magnitude achievements, including Armin van Buuren's Grammy nomination for 'This Is What It Feels Like', Lost Frequencies' Diamond Award for exceeding the mark of one billion streams on Spotify and the huge success of Loud Luxury and Brando in the U.S. and beyond. For more information, visit us at www.armadamusic.com, @armadamusic on Instagram and @armada on Twitter.
Founded by Hisa Ishioka in 1993, King Street Sounds has established itself as one of the oldest and most respected independent dance music labels in NYC. In combination with sister labels Street King and Nite Grooves, King Street has yielded some of the best dance music releases in house, deep & tech house, Afro and Latin Jazz. Overall catalog releases include work from producers Kerri Chandler, Dennis Ferrer, Louie Vega, Danny Tenaglia, David Morales, Joe Claussell, Angelo Ferreri, Supernova, DJ Spinna, Ananda Project and Larry Levan among others. By working with some of dance music's most reputable names and aggressively seeking out new talent, King Street continues to build a solid following across the globe.
Chocolate Puma is a Dutch DJ/Producers duo consisting of René ter Horst and Gaston Steenkist, aka Dj Zki & Dobre. They are two of Holland's most celebrated producers who have released hundreds of records and countless remixes under various guises, which makes them a duo whose influence on the European dance music scene cannot be underestimated. The duo started out producing music in 1991, delivering club hits under several artists' names. Drawn together by a common appreciation of the house music movement of the early 90's, their career got off to a turbo-charged start with the release of what would become one of the defining records of their career. Recording under their alias of The Good Men, the duo released 'Give It Up' on their own Fresh Fruit label in 1992. The record reached #1 on the US Dance Chart and #5 on the UK Singles Chart, propelling them to unexpected global stardom. René and Gaston embarked on a staggeringly diverse and accomplished string of releases, dabbling with house, techno and even breakbeat as the number of aliases they recorded grew steadily in number. Arguably the best known of these early incarnations were Jark Prongo with 'Moving Thru Your System' and René and Gaston with 'Vallée De L'armes'. In 2001, the duo came up with what would be their last alias: Chocolate Puma. Like the Good Men, Chocolate Puma got off to a dream start with the release of 'I Wanna Be U', which became a worldwide hit, reaching #6 in the UK Singles Chart. After their second hit, 'Always and Forever', reached the UK Singles Chart, they decided to go on solely as Chocolate Puma.